And according to the jihadic doctrine, al Libi is not guilty. Obama say, respect it!
"To commemorate Eid al-Azha, Muslims around the world are joining other communities in offering their assistance to those suffering from hunger, disease, and conflict," said Obama in congratulating Muslims on Eid al-Adha. Like the Afghan governor killed by a bomb hidden inside a quran. And in Iraq: Shi'ite Islamic jihadists murder 12 Sunnis with a bomb targeting people coming out of a mosque, and jihad bomb blasts claimed more lives in Afghanistan and Syria on the Muslim holy day of Eid al-Adha.
Non-Muslims and secular Muslims are being slaughtered by devout Muslims like al Libi in Nigeria, Egypt, Syria, Indonesia and Muslim countries across the world. On a daily basis, jihad and sharia causes more misery and pain across the world than any other ideology in the world.
What the hell is Obama smoking?
Alleged al Qaeda operative Abu Anas al Libi pleads not guilty CNN October 15, 2013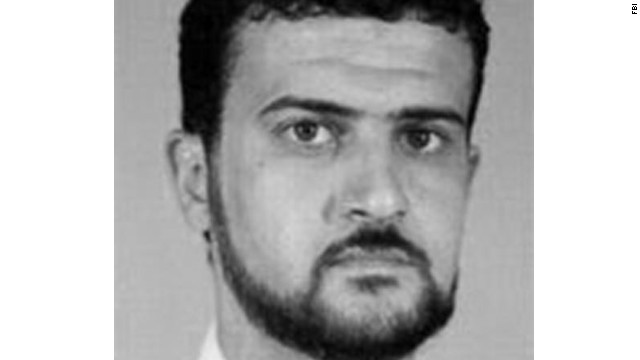 New York (CNN) -- An alleged al Qaeda operative accused of playing a role in the 1998 U.S. Embassy bombings in Kenya and Tanzania pleaded not guilty Tuesday to terrorism charges brought against him in federal court in New York.

As Abu Anas al Libi walked into court to face the charges, his hands were shackled, his hair was short, and he sported a red, bushy beard, graying around his face and chin. He moved slowly and appeared unsteady. He told the court he was 49, but he looked 10 to 15 years older. His family told CNN he suffers from hepatitis C. Judge Lewis Kaplan signed a medical order for care.

Wearing gray sweatpants, a black, long-sleeved shirt and black flip-flops with beige socks, al Libi walked from the holding area into the stately wood-paneled courtroom.

In response to a question from Kaplan, al Libi said he preferred to be addressed by his proper name, Nazih Abdul Hamed al Ruqai.

Abu Anas al Libi is the name he was known by within al Qaeda. Al Libi means "from Libya."

Al Libi answered the few questions posed to him by Kaplan through a translator. "Yes," he said, he understood the charges against him; and "No, I can't," he said, when asked if he could afford a lawyer.

He will be appointed a Criminal Justice Act attorney trained in handling federal terrorism cases. He is being held without bail, since Kaplan agreed with prosecutors that he poses a flight risk and is a danger the community.

That lawyer, David Patton, issued a statement Tuesday stressing that "the presumption of innocence is not a small technicality here."

Patton notes his client is mentioned in the 150-page indictment "in a mere three paragraphs relating to conduct in 1993 and 1994 and nothing since." In those paragraphs, authorities allege al Libi met with al Qaeda members about bombing the U.S. Embassy in Kenya, which ended up happening five years later in 1998.

"There is no allegation that he had any connection to al Qaeda after 1994," Patton said, "and he is eager to move forward with the legal process in this case."